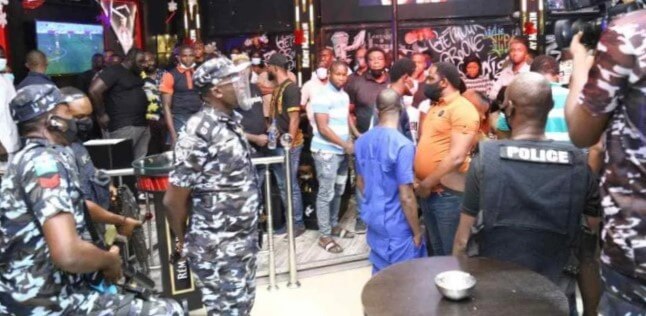 Lagos State Police were not smiling in the early hours of Saturday 9th of Jan 2021, as they raided lounge 38 Bode Thomas Surulere, a club in Lagos, arresting those that disobeyed the directive. 
Lagos State has been among the busiest cities in Nigeria battling the deadly Corona Virus therefore clubbing has been suspended in the state to check the spread of the virus, yet people are still lackadaisical about it, gathering with friends to party.
It's been tough since the beginning of last year for everyone in the world but some people threw caution to the wind in order to satisfy their desire for pleasure? Do you think Lagos police should let them free?
Please watch the video below and comment.